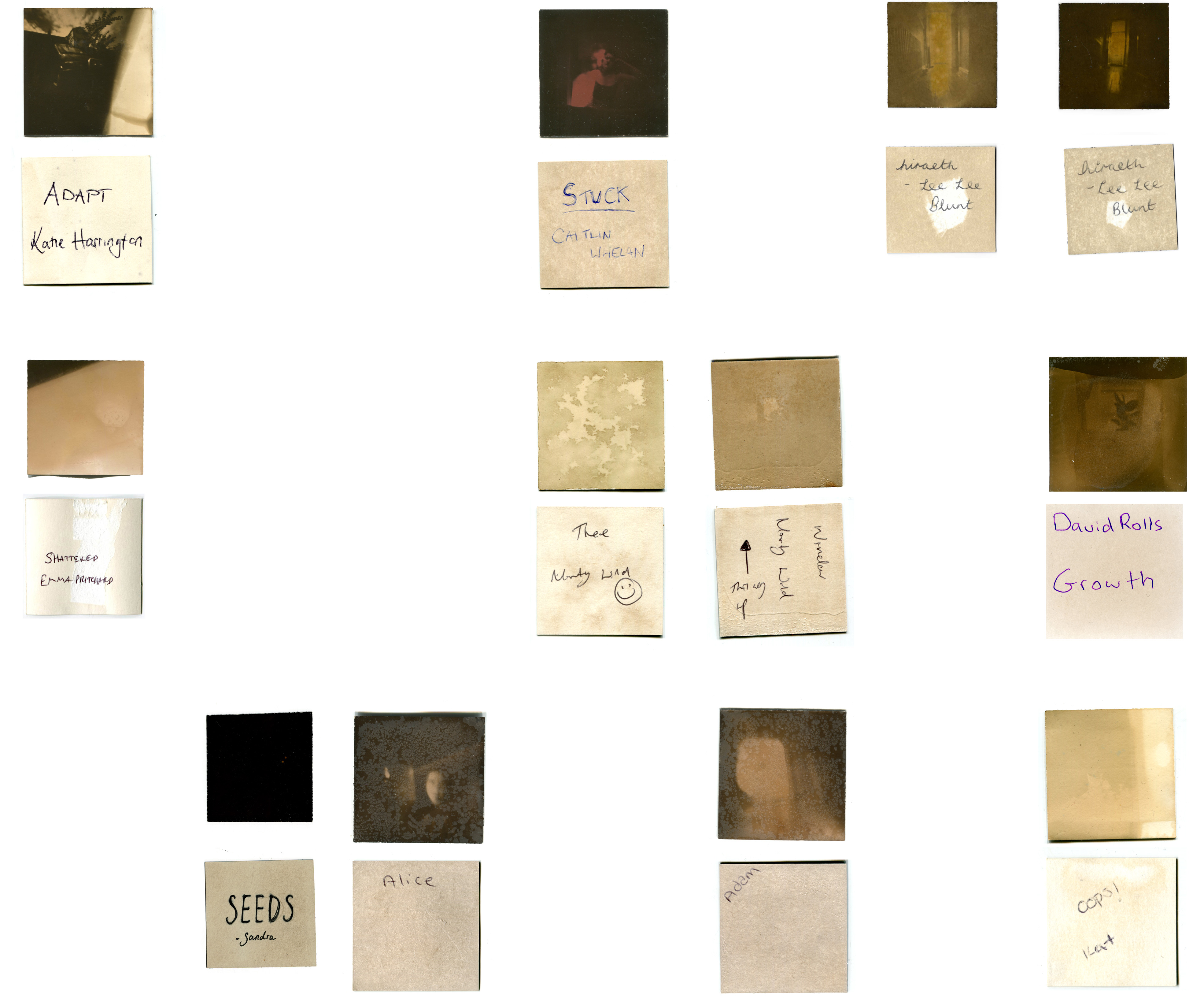 Homebrewed: A 'Do-It-Yourself' Pinhole Photography Kit was a project that intended to create connections locally with other artists through the post, by sending out packs that contained; the bare bones of building a cardboard camera, black and white photo paper, and the instructions on how to process into photographic prints using eco and 'DIY' friendly materials (such as coffee and salt) to create a visual collaboration.
The kits strip back the now 'classicism' image of film development into a home made, pragmatic form – high resolution to lo-fi. In a time where we are all becoming overly comfortable with our domesticity through quarantine amongst a global pandemic – I asked local creative's to embrace and use that domestic environment directly into a traditionally 'fine-art' medium whilst responding to the hard times we're currently experiencing.
I wanted this project to bring our creative community together, and to connect us tangibly and safely whilst encouraging a 'crafty' sense of joy in trying a different medium to combat the current climate.
The final piece is a visual reflection of our community's collaboration, and the artists' time during the Covid-19 pandemic global 'lockdown' as they responded to the uncertain climate and environment using this unfamiliar medium. The gaps in the piece represent those who were unable to keep to the project commitment – I chose to represent their absence as a true and direct reflection of the collaboration and of our experiences during this particularly difficult time – we aren't always able to show up in our communities during hard times, despite our best intentions.


Audio description read by Katie Harrington:
Find out more about Katie Harrington and the other Our Creative Cardiff 2020 creatives here.