Director of Creative Cardiff, Sara Pepper, has been recognised in the Queen's New Year Honours list for her services to the creative economy.
Sara took up the position of Director of Creative Economy at Cardiff University in 2014, following creative production roles at the Southbank Centre, the BBC, the Wales Millennium Centre and the Sydney Olympic Games 2000. In October 2015, following extensive consultation with the creative community, she launched the Creative Cardiff network which has now amassed close to 4000 members. In 2018 she also became Chief Operations Officer of the screen sector innovation programme for South Wales, Clwstwr.
Sara is passionate about championing and developing new talent and ideas and brokering partnerships that enable individuals and organisations to realise their full creative and commercial potential.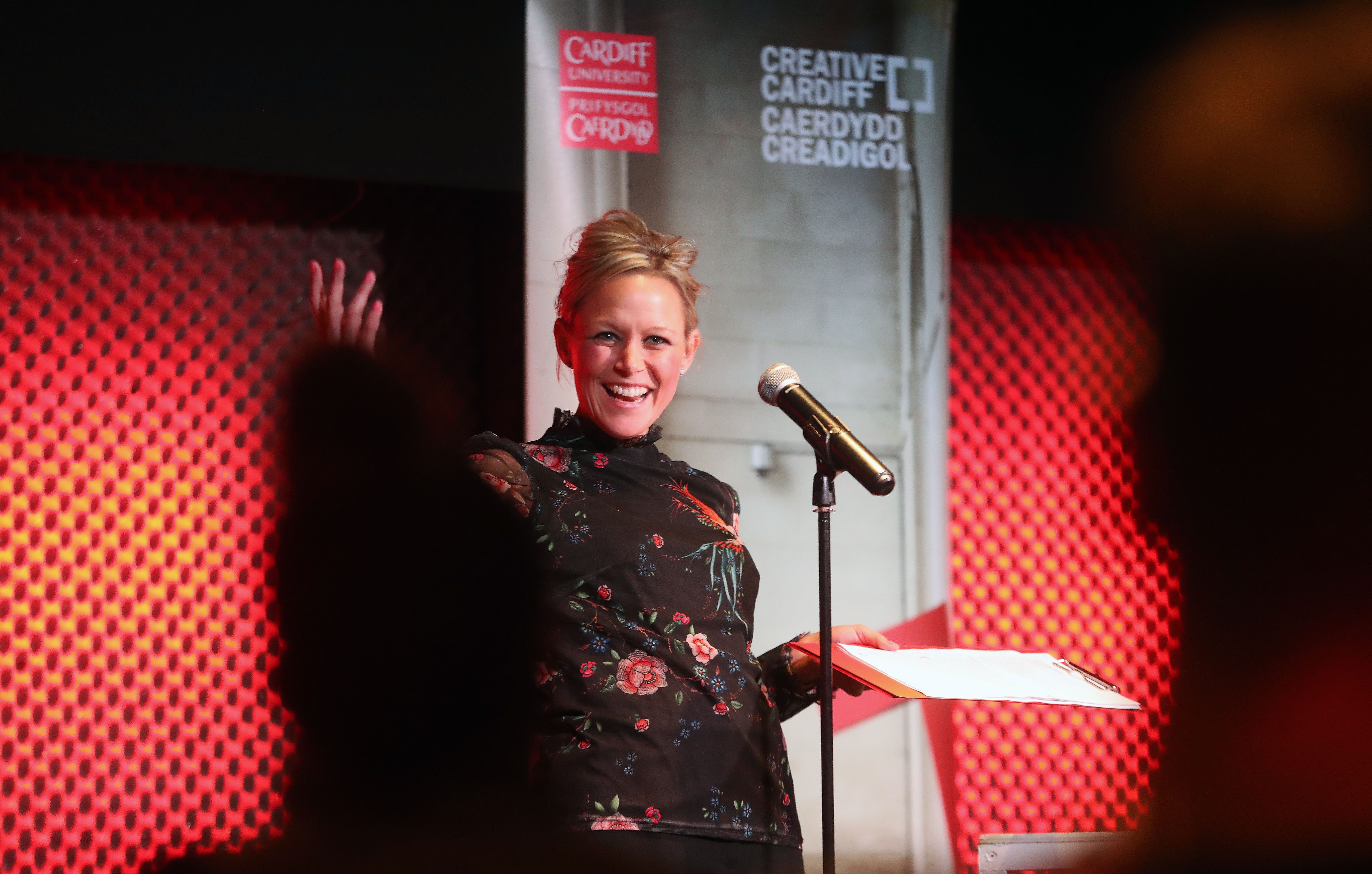 Sara said: "I'm honoured to receive this OBE for services to the creative economy. It is such a positive acknowledgement of the crucial role that the creative economy plays in Wales and across the UK, both at this moment and going forwards.
"It is testament to the ever-evolving creative sector in the region and to the skills, expertise and commitment of colleagues with whom I have been fortunate enough to collaborate with. A special mention must go to the brilliant Creative Cardiff and Clwstwr teams I have the privilege to work with on a daily basis.
I would like to thank everyone who has engaged with this work to amplify, enable and advocate for the creative economy and those who, like me, strive for an innovative creative and cultural sector in Wales. Together we have brought this work to life and I am grateful for their ongoing support, vision and enthusiasm.
"I have always believed in the power of creativity and it is one of the great privileges of my life to champion the creative economy, and all that it brings, in this part of the world."
Professor Justin Lewis, co-founder of Creative Cardiff, said: "Ever since taking on the role of Director of Creative Economy, Sara has been a powerhouse of energy and drive. She has been the best kind of mover and shaker, making things happen, bringing others with her, but always with kindness and compassion. It has been such a pleasure to work alongside her, and I am delighted to see her recognised for her fantastic contribution."
You can read Sara's thoughts on the importance of telling the story of Cardiff as a creative capital here.