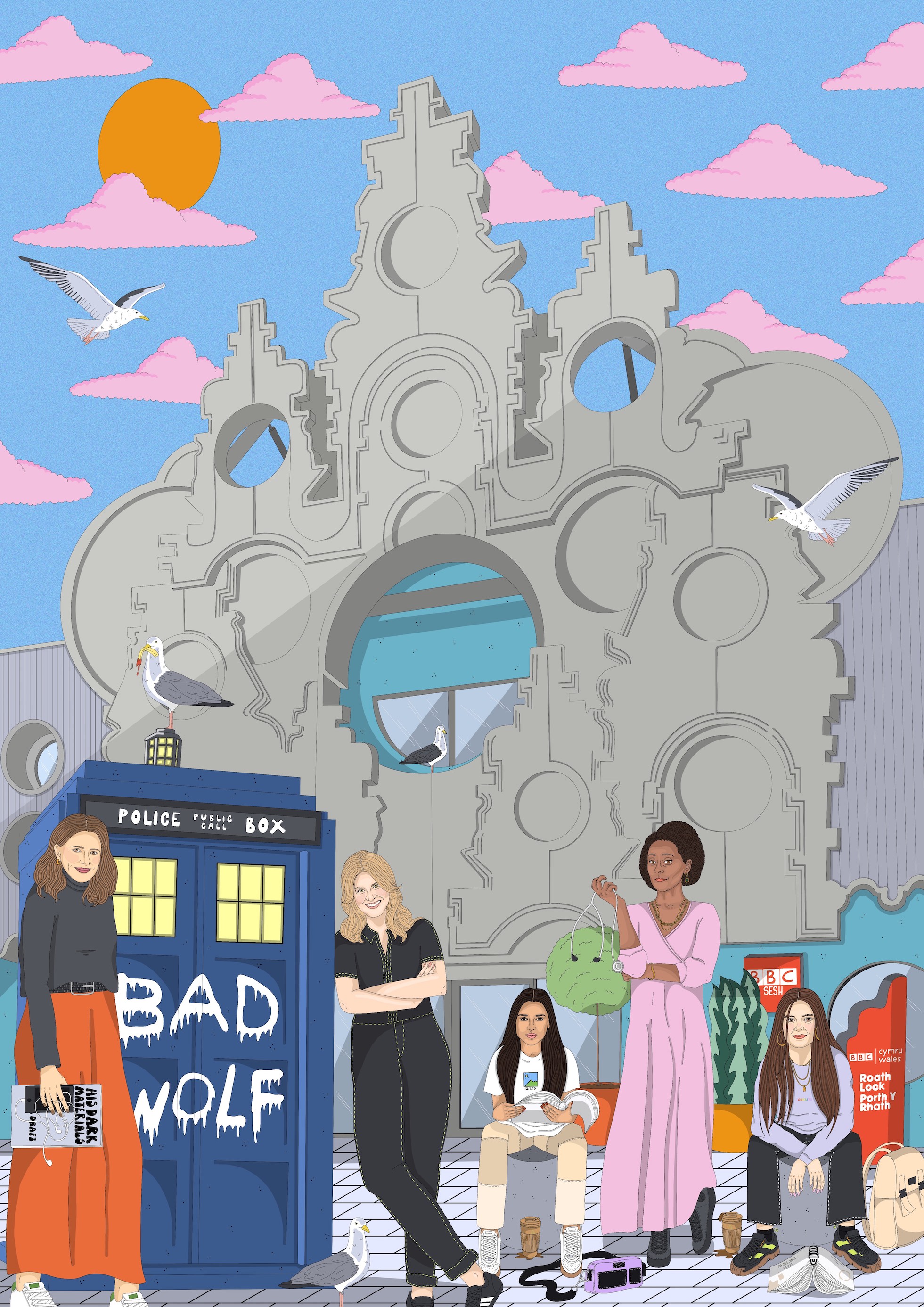 My name is Beth Blandford, and I present my artwork under the name Blandoodles. I create digital artwork using my iPad and have previously been commissioned by BBC Sesh, Mona Chalabi, as well as local music venues, magazines and individuals.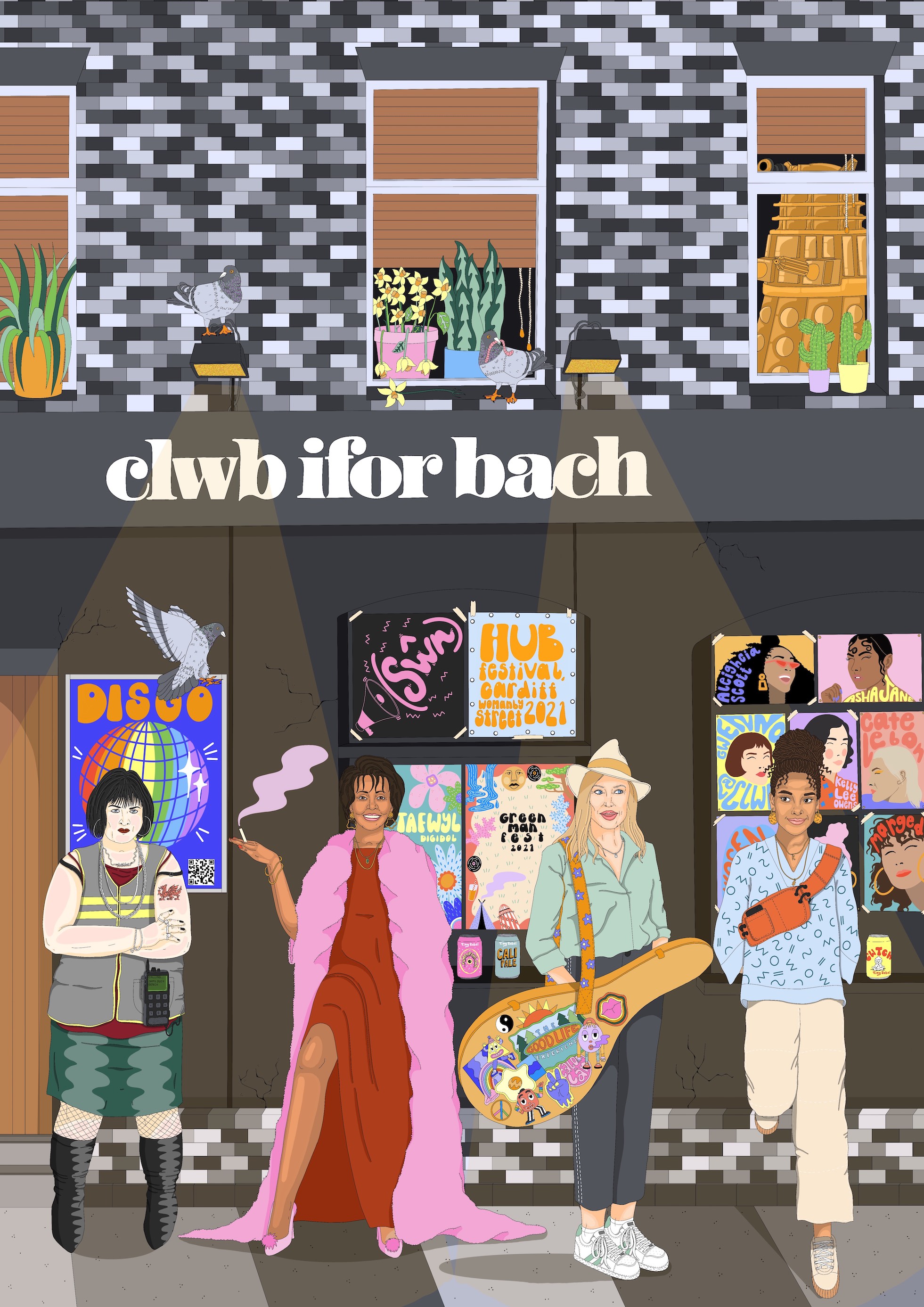 My work centres around women taking up and creating spaces. For this commission, I adapted this idea to create 4 images that depicted prominent Welsh women enjoying well-known Cardiff-based hubs.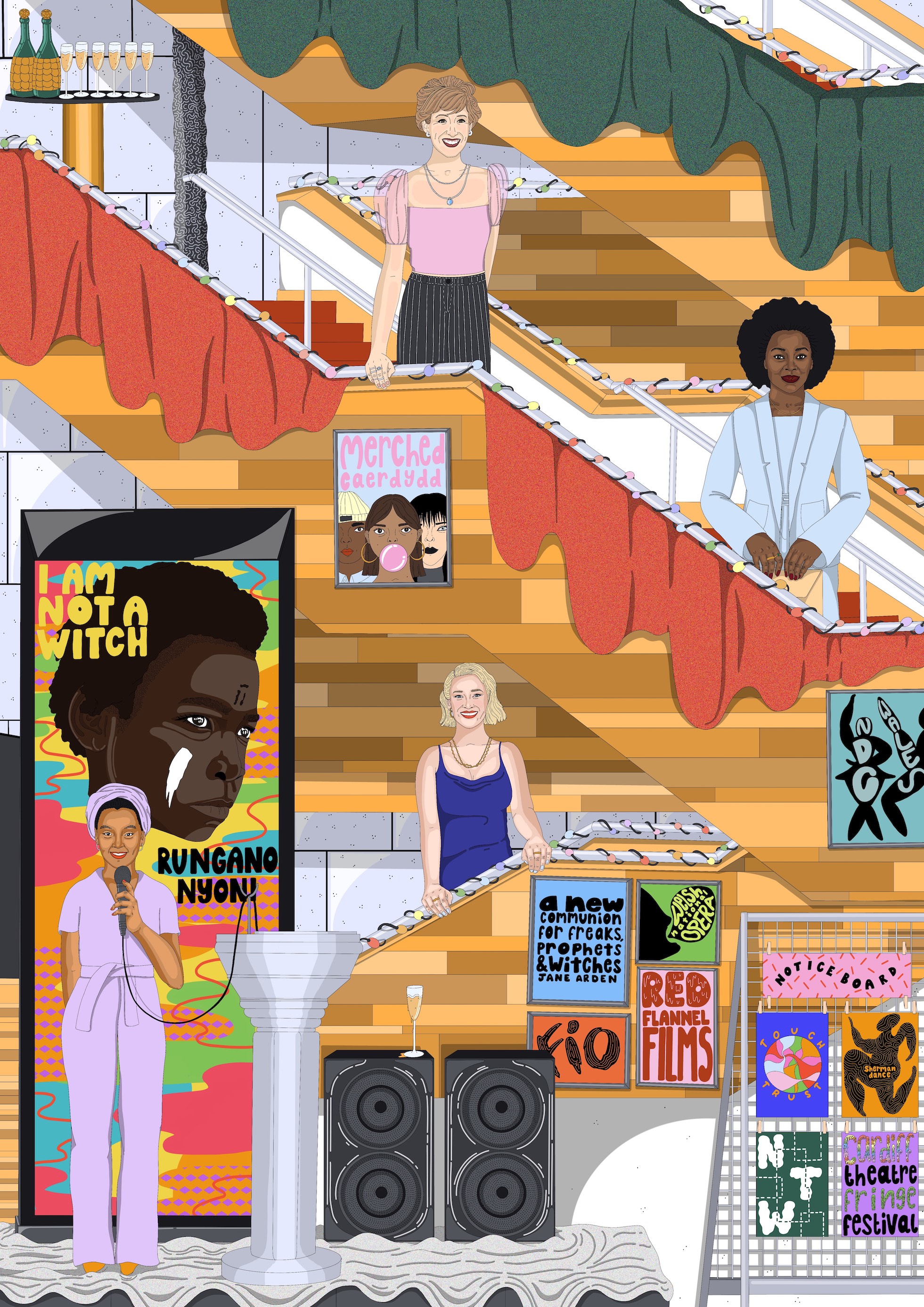 The illustrations feature Clwb Ifor Bach, Chapter, the Wales Millennium Centre and Roath Lock. Featured women include Ruth Jones (as Nessa of course), Shirley Bassey, Cerys Matthews, Kizzy Crawford, Dina Torkia, Rosaleen Moriarty-Simmons, Charlotte Williams, Betty Campbell, Connie Fisher, Rakie Ayola, Joanna Page and Rungano Nyoni. I also wanted to fill the scenes with posters, books and other details that reference Welsh female and non-binary talent, art collectives, and important organisations that fuel Cardiff's creative identity.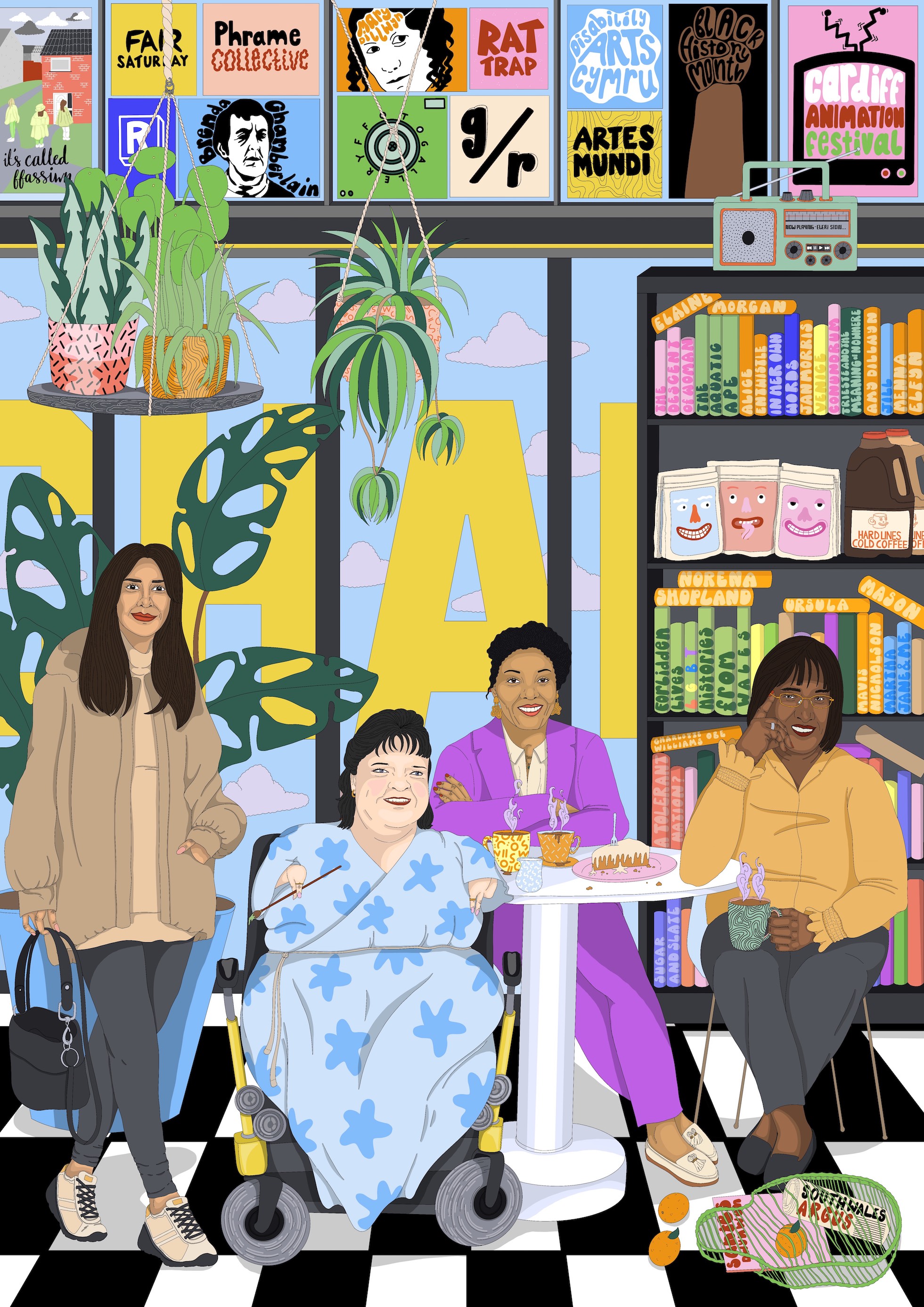 Through these ideas I want to emphasise how vital creative spaces are in engineering a sense of place for Cardiff, as a progressive capital city. I want to reflect on the people who have shown what it means to be Welsh or from Cardiff through their creativity. I want to express the need to recognise, encourage and support women, minority ethnic groups, people with disabilities, LGBTQ communities, independent businesses and sustainability in order to discover new ways to build Cardiff's creative community. And I want to connect the different areas of this community together in these illustrations, to show how they are all dependent on each other and far richer combined.
Audio description read by Beth Blandford:
Find out more about Beth Blandford and the other Our Creative Cardiff 2020 creatives here.