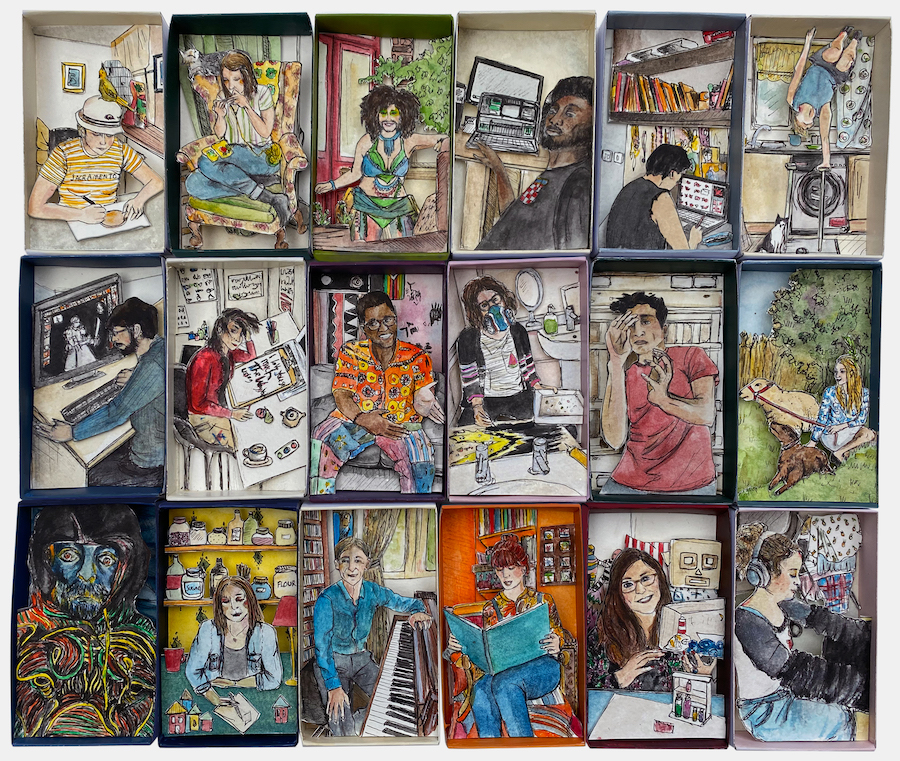 This 3D artwork depicts a 'snapshot' of some of the hidden creative spaces during lockdown, whilst reflecting on artists' experiences as a result of the COVID-19 pandemic. The piece documents the often unseen and domestic environments where creativity continues to bloom despite the sudden closures of Cardiff's cultural spaces such as theatres, music venues, community centres and galleries.  
The participating artists, who are all contributors to Cardiff's creative scene, were invited to submit a photograph that conveys their lockdown experience in some way. The photographs were subsequently used as inspiration to create 3D illustrations inside matchboxes, with each matchbox depicting one participating artist's lockdown space. The illustrations have been created with a line and wash technique, using fineliners and vibrant watercolours. Each element of the illustrations has been carefully cut out using a scalpel and reassembled inside the boxes on different planes to achieve a sense of depth. The artwork comprises 18 individual matchboxes side by side, resembling the many rooms of a building.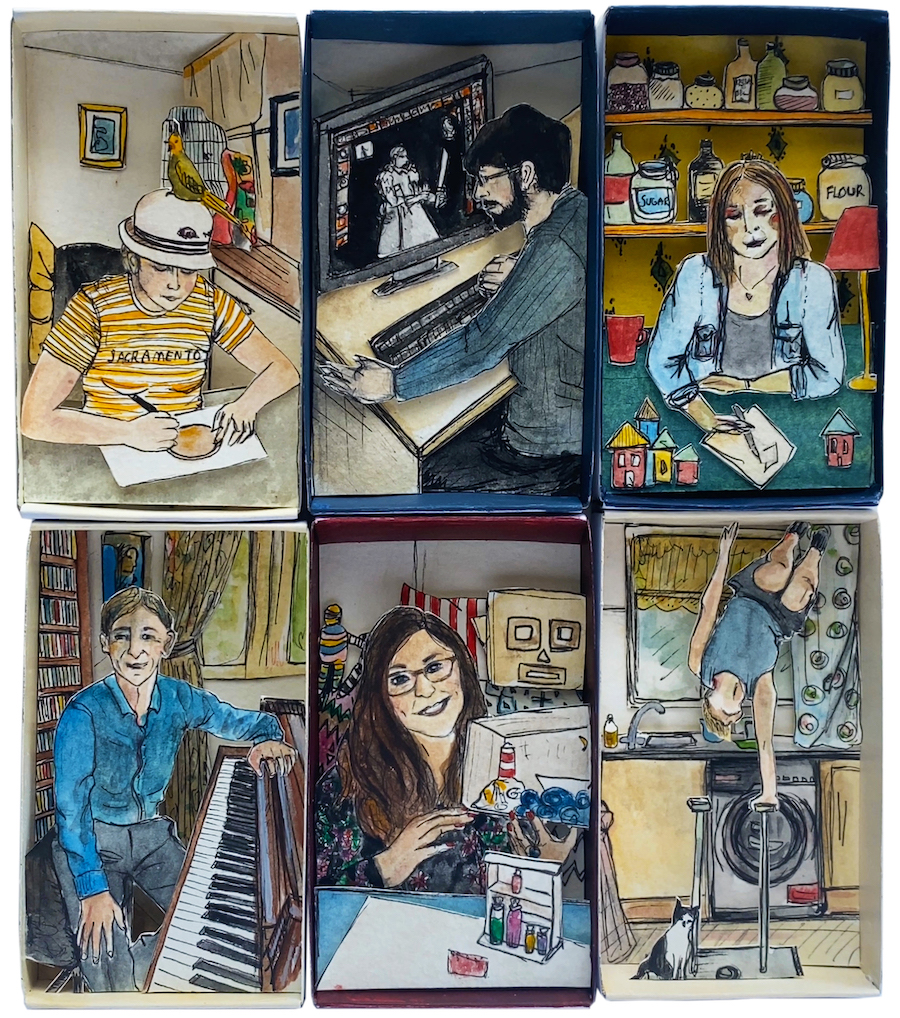 The piece aims to reflect a sense of connectivity and community, particularly amongst self-employed creatives working in isolation during lockdown. Additionally, the artwork aims to highlight Cardiff as an international creative city, featuring some of the many different nationalities that make up Cardiff's art scene, alongside Welsh artists. The process of this piece has been subject to participant response along with artist interactions, and has therefore been a very organic and fluid one.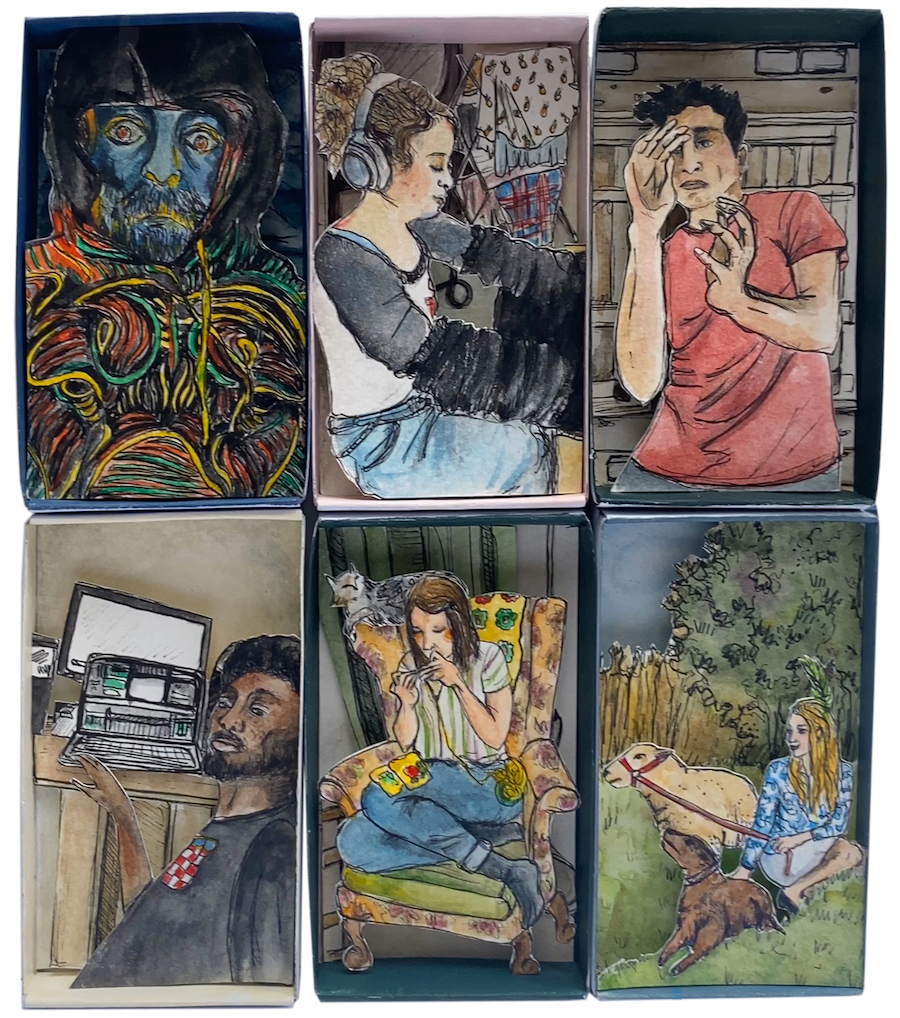 Audio description read by Sandra Gustafsson:
Find out more about Sandra Gustafsson and the other Our Creative Cardiff 2020 creatives here.