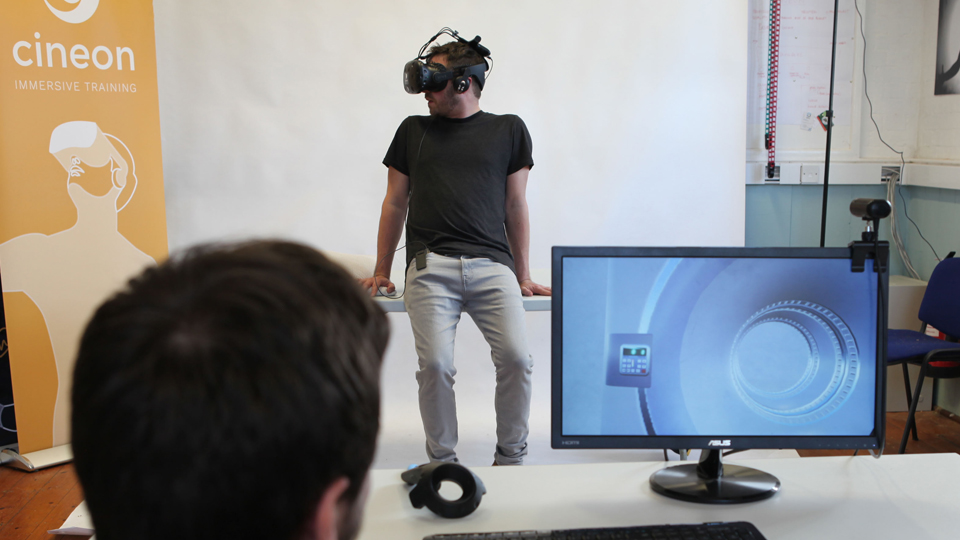 Remote learning and Immersive training
Thursday 12 November 2020
3.30pm - 5.30pm
Register to join this FREE event here. 
Immersive South Wales is a meet-up organised by Creative Cardiff for the burgeoning immersive technology cluster in South Wales. These events provide an opportunity for knowledge sharing and learning on emergent technology (virtual reality/augmented reality/mixed reality) between tech and creative practitioners and a diverse range of academics using the technology. We hope to encourage networking and opportunities for collaboration.
Join us for our next online meet-up where you can expect a showcase talk from:
Cineon Training

- a training provider specialising in Immersive Learning and providing Human Performance training and consultancy for a range of industries. They apply cutting edge research and adopt immersive technologies such as Virtual Reality (VR) simulation to understand and optimise human behaviour in safety critical and high pressured environments. They are also specialists in the design of remote learning environments that incorporate gamification and simulation principles, accessible over the internet.
Followed by our Call-out & Collaborations section featuring:
We actively welcome those who have not attended the meet-up before.
*Please let us know if you have any requirements such as BSL, speech-to-text reporting, or simultaneous English to Welsh translation in the sign up form and we can arrange support.*
This event will take place on the video conferencing tool Zoom. To download Zoom visit: https://zoom.us/download. If you require any assistance accessing this platform please contact creativecardiff@cardiff.ac.uk. 
More information on our contributors
Showcase talk – USW alumni Ross Lockett-Kirk, Cineon Training
Ross graduated from the University of South Wales with a first-class honours' degree in computer games design. He is Cineon Training's lead developer, building VR environments.
Call-outs and collaborations
Peter Gardom and Dominika Noworolska will be sharing information on his

Transforming Statues and Community Voices project - a collaborative community-based heritage-arts-digital project, recording the lived experiences of people in Cardiff, using these voices to guide the co-creation of AR experiences linked to statues, monuments and other symbolic artefacts in the public realm to transform how people can interact with and make sense of them using their own devices.

Representatives from the Clwstwr R&D programme will be sharing information on their latest Clwstwr Ideas Lab designed for freelancers and micro businesses working in South Wales who have the skills and potential to develop innovative ideas for a new screen or news related product, service or experience. The two-day Lab provides an opportunity to explore, develop and refine new ideas with the support of Clwstwr partners PDR taking participants through a user design process.
Showcase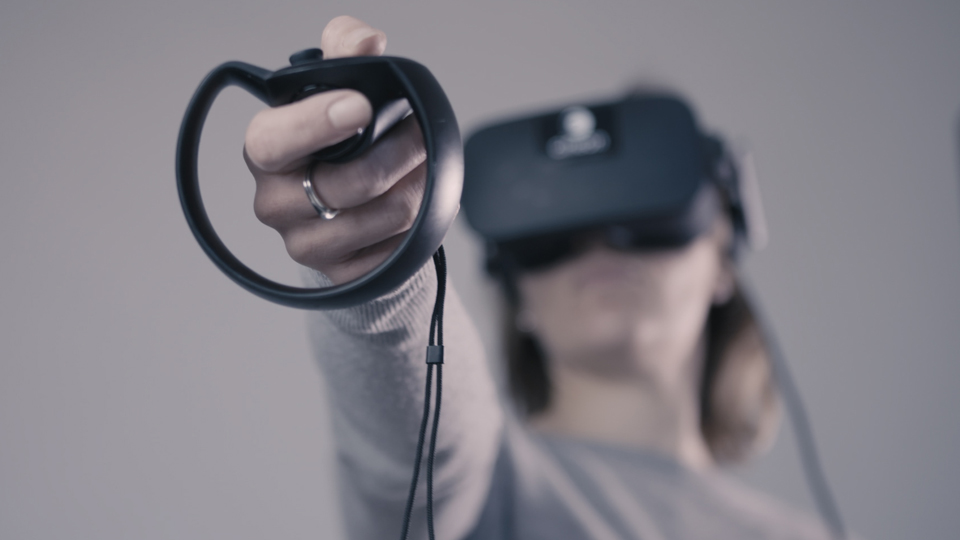 For the upcoming Immersive South Wales event we are looking at providing an opportunity to showcase projects that really demonstrate the potential of using emerging technologies in the creative industries. These projects can be prototypes, demos, early releases, or full releases, made by individuals or teams, this is an opportunity for you to share with the wider community. This is an open call for projects to be part of the showcase as part of the Immersive South Wales event on the 12 November 2020. All submissions must be made before the 30 October 2020 any made after this date will not be added to the showcase, but will be kept on file for future events. All work will be publicly accessible as part of the showcase.
Please complete the submission form if you wish to submit your project for the showcase.